Bringing communities together to plant trees for the future.
We create unique events that combine music, art and indigenous culture to connect rural and urban communities in revegetating tree planting efforts.
Check out our support page for more information on how you can help.
Activate Tree Planting Limited acknowledges the Whadjuk Noongar people as the Traditional Custodians of the unceded lands on which we live, learn, plant trees and celebrate.
We pay our respect to the Elders, past, present and emerging. We recognise their strength and resilience, and value their continuing connection to lands, waters and communities.
Activate Tree Planting Limited is a volunteer-based organisation that hosts unique, sustainable tree planting festivals. We combine music, art, food, indigenous culture and community together in an effort to revegetate and repair the widespread degradation of WA peri-urban and regional landscapes. Click to read more about our story.
Just came back from round 2 of Activate Tree Planting festival putting close to 100,000 trees in the Earth to restore degraded farmland in an area of the wheatbelt that's had 97% of the natural forest cleared. Over 200 people gathered and got their hands into the soil over 3 days and what arose was much more than trees in the ground. What revealed itself was one of the most beautiful parts of humanity. Each day we worked together for the common good for our future generations, giving, sweating and collaborating. From this place of giving a pure and natural celebration each night formed around the camp fires where people shared their heart-felt poetry, sung their songs and danced their dance. Big love to everyone who helped illuminate such a potent part of the human experience.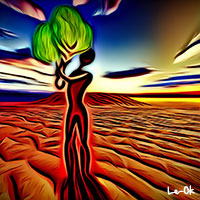 Peter S. 2022
Wow, what a weekend! Activate community, each year you nuzzle your way into my heart a little deeper. My spirits are lifted with the knowledge that there are a lot of beautiful, strong-hearted humans that thrive off their passion to do good in the world, and that together we are making a positive difference helping to cover Mama Earth in native forest again As part of the kitchen witch team, it is a joy and an honour to provide nourishing and sustainably sourced meals to fuel your tree planting muscles and nourish further your loving hearts. It is also damn chaotic at times and I am full of gratitude to the kitchen team who pull together with love, hugs, laughs and support during the difficult times. Also so the wider activate team who put love, sweat and tears into these volunteer-run festivals each year. And finally, a huge thanks to the small businesses who sponsor activate with loans of catering equipment and gifts of donated and discounted organic, local and/or sustainably sourced food, keeping in line with our ethics of sustainability and keeping the costs down for ticket holders.
Kath G., 2022
100,000 native seedlings were planted on Ballardong boodja. To be a part of the healing of this land is an absolute privilege . Thank you to Trillion Trees Australia and Activate Tree Planting for your amazing efforts in helping to rehabilitate country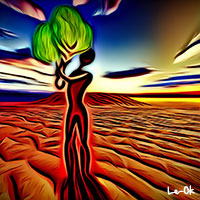 Akira H., 2002
What a time!! The CCWA team are back at it after an incredible weekend trip with Activate Tree Planting! On Ballardong Noongar country, we came together with 200 other volunteers for a three-day Activate Tree Planting Festival full to the brim with planting, dancing, camping, live music, great food and the most amazing people! Over the weekend, we planted a massive 100,000 seedlings across a 65ha property that was once used for grazing and is now being restored and revegetated as much as possible. It was such a special experience for everyone who attended. We are so grateful to Elders Viv and Mort for welcoming us to such beautiful country, and to the incredible crew at Activate Tree Planting for having us and for organising such an EPIC event - the largest Activate yet!!!
CCWA, 2022
This was the first Activate event I have attended. It was a well organised event with lots of energy and fun. Great to be able to give back and plant some trees and nuts and to help rebuild the environment. Well done to all the organisers and thanks to all those who attended and made it a memorable weekend. I will be back for more.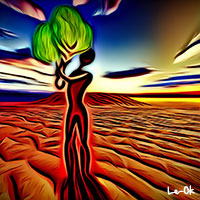 Brian D., 2019
Just got back from Activate Tree Planting festival, an incredibly heart-warming gathering of everyday people who bring communities together to plant trees for our future. Together our team of roughly 150 people planted more than 30,000 trees over the weekend. We shared songs, went on night-time bush walks, had inspiring camp-fire chats, yummy food, fresh damper making with local indigenous crew, live music, DJ sets out in the paddock and so much more. Grateful to have been invited to collaborate with this beautiful organisation. From little things, big things grow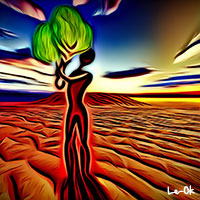 Peter S., 2022
Activate Tree Planting Official Video